Bead Size Selection
Sample to Bead Ratio for Size Selection Matters
Not all bead based cleanup kits use the 1.8x ratio; the figure below shows that of 10 bead-based cleanup kits only 3 suggest a 1.8x ratio for cleanup.
Bead Ratio and Comparison: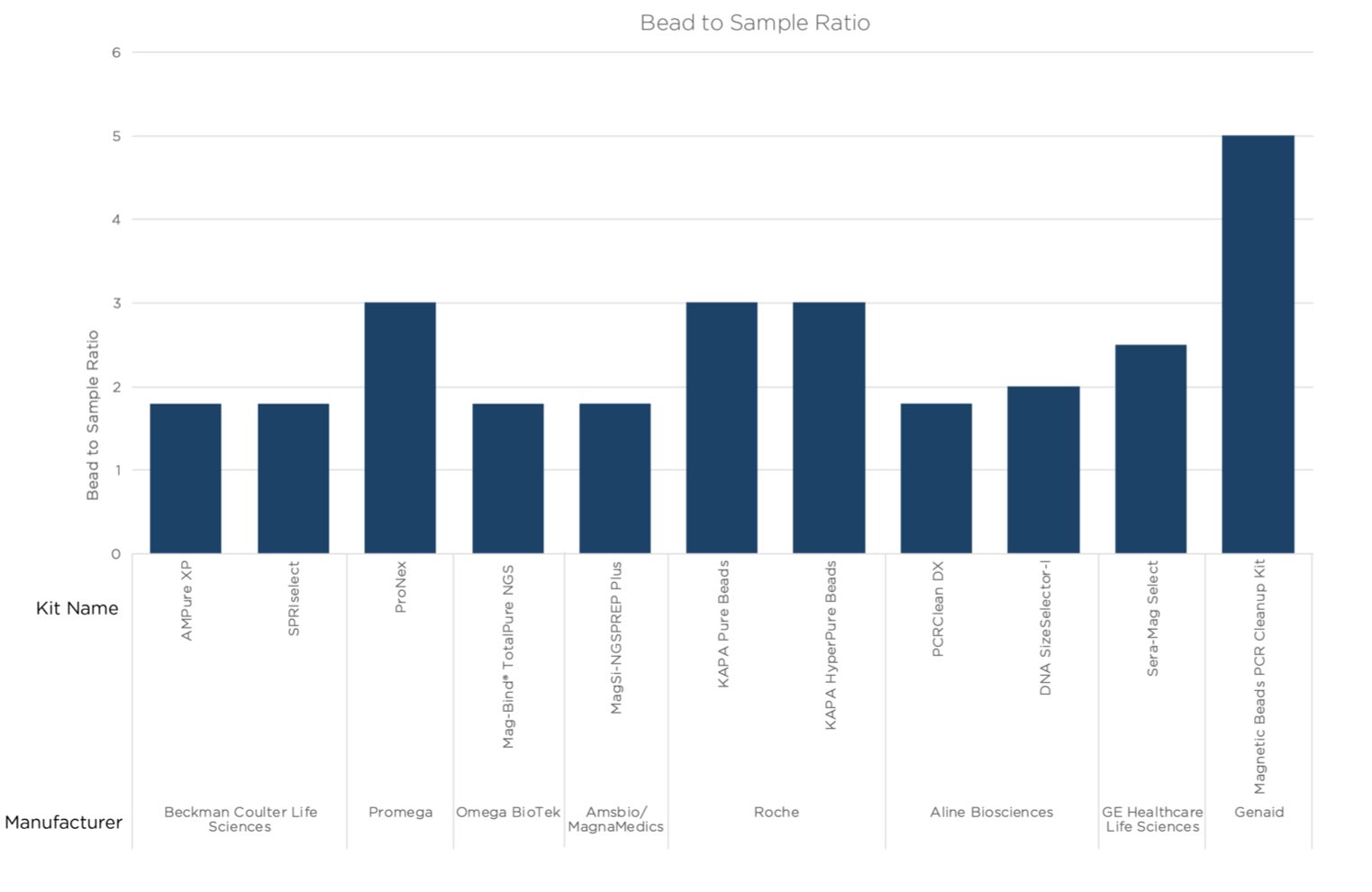 The Impact of Switching to a Kit with a Different Ratio
Cleanups will require a different bead ratio that could lead to loss of fragments of interest
Sample to bead ratios will need to be recalculated
Lab protocols that use the standard sample to bead ratios that of AMPure XP or SPRIselect will have to be re-written
SPRI Methodology Video
More on AMPure XP
More on SPRIselect
Beckman Coulter makes no warranties of any kind whatsoever express or implied, with respect to this protocol, including but not limited to warranties of fitness for a particular purpose or merchantability or that the protocol is non-infringing. All warranties are expressly disclaimed. Your use of the method is solely at your own risk, without recourse to Beckman Coulter. Not intended or validated for use in the diagnosis of disease or other conditions. This protocol is for demonstration only, and is not validated by Beckman Coulter.