Features of the HIAC 9703+ Liquid Particle Counter
The following are key features of the HIAC 9703+ Liquid Particle Counter: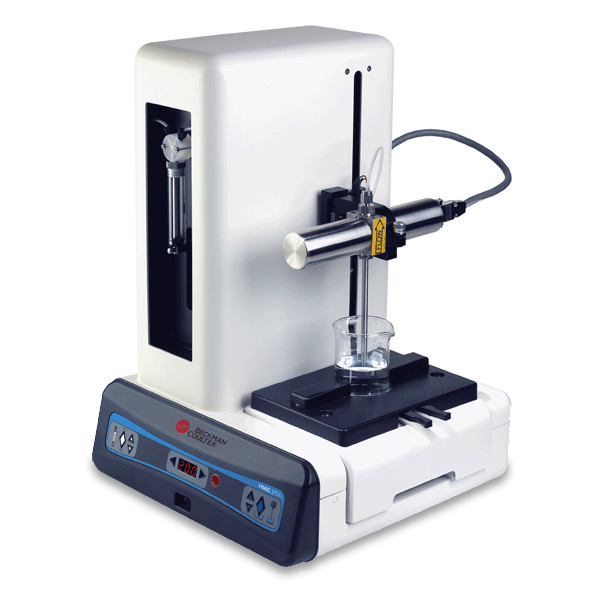 Broadest range of sample sizes
Perform a full suite of tests with just 0.2 mL of product or 2000 mL.
Manages all your application needs
Pre-configured USP, EP, JP, and KP test routines or create your own using Procedural Builder as part of PharmSpec.
Eliminate uncertainty from data
Alarm notification when bubbles and/or sensor contamination has impacted particle counting results.
Secure sample handling
Small vial holder ensures that expensive sample don't get wasted.
Easily configurable for maximum flexibility
Select a preferred flow rate and utilize interchangeable sensors from 0.5 to 600 µm particle size detection.
Avoid costly down time
On-site service significantly reduces down time - no shipping of your unit required.
Automated notification when your unit is in need of routine service.
Eliminate anxiety of data loss and integrity
Data loss recovery feature protects the results in the event of a power interruption or loss.
Automatic database backup to a secure network location via PharmSpec.
PharmSpec enables you lab to maintain worry free 21 CFR Part 11 compliance.
HIAC Particle Counting Instrument Validation Services
SOP assistance and IQ/OQ validation services Utilize HIAC expertise to get your system out of the box and validated.
Interested in learning more about the HIAC 9703+ liquid particle counter system? Submit to speak with an expert.