LS 13 320 XR - Laser Diffraction Particle Size Analyzer
The LS 13 320 XR boosts laser diffraction particle size analysis to the next level, with its enhanced PIDS technology and extended measurement range providing higher resolution and more accurate, reproducible results. You can measure a wider range of particles and detect smaller differences in samples more quickly and reliably. And new software with an intuitive interface provides data you need with only a few clicks.
Big improvements help you spot small differences.

Details matter. Minuscule changes in your sample material can result in big differences in a finished product.
That´s why the LS 13 320 XR laser diffraction particle size distribution analyzer uses 132 detectors to provide higher resolution for more accurate results, together with an expanded measurement range from 10 nm - 3,500 μm.
Detail that matter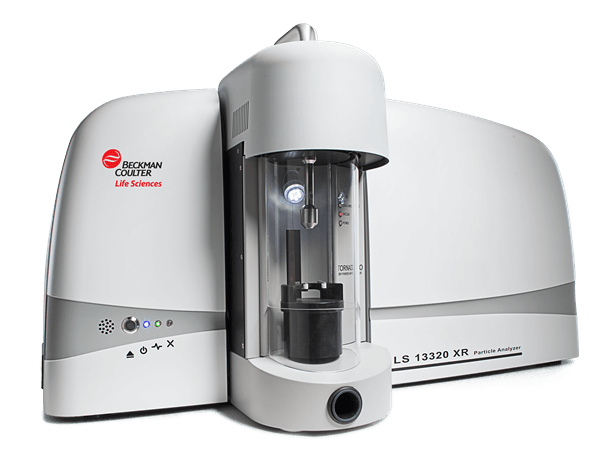 Expanded measurement range: 10 nm – 3,500 μm
Provides real (not extrapolated) analytical data down to 10 nm, and high-resolution measurements up to 3,500 μm
Enhanced PIDS technology: Polarization Intensity Differential Scattering
Enables more precise raw data detection and increased detector sensitivity of vertical and horizontal polarized scattered light for sub-μm particle size analysis - a measurement quality previously unavailable
Advanced automodality
No knowledge about particle size distribution (e.g., multiple fractions, narrow distribution) needed prior to measurement in order to obtain a correct result
Optimized, intuitive software
Requires 2 clicks from Start Measurement to result
Includes an integrated optical constants database
Helpful user diagnostics keep you informed
Streamlines workflows to save time
Validation
This is a must for Good Manufacturing Practices and other regulatory requirements. Therefore the LS 13 320 XR analyzer supports GMP with specific tools for Installation Qualification (IQ) and Operational Qualification (OQ).
Data Integrity & Compliance
The FDA's Electronic Records and Electronic Signatures Rule (21 CFR Part 11) defines requirements for submitting documentation in electronic form. Choosing the software's highest security option enables you to configure the system to automatically support 21 CFR Part 11 compliance via:
Secure user sign-on
User-level permissions
Audit trail
Error log files
Administrative configuration tools
Easy-to-use software simplifies your daily workload
Particle size analysis is more efficient than ever before
You will appreciate the differences in easy-to-use LS 13 320 XR software because functionality is more intuitive, and you don`t need extensive operator knowledge to get accurate data.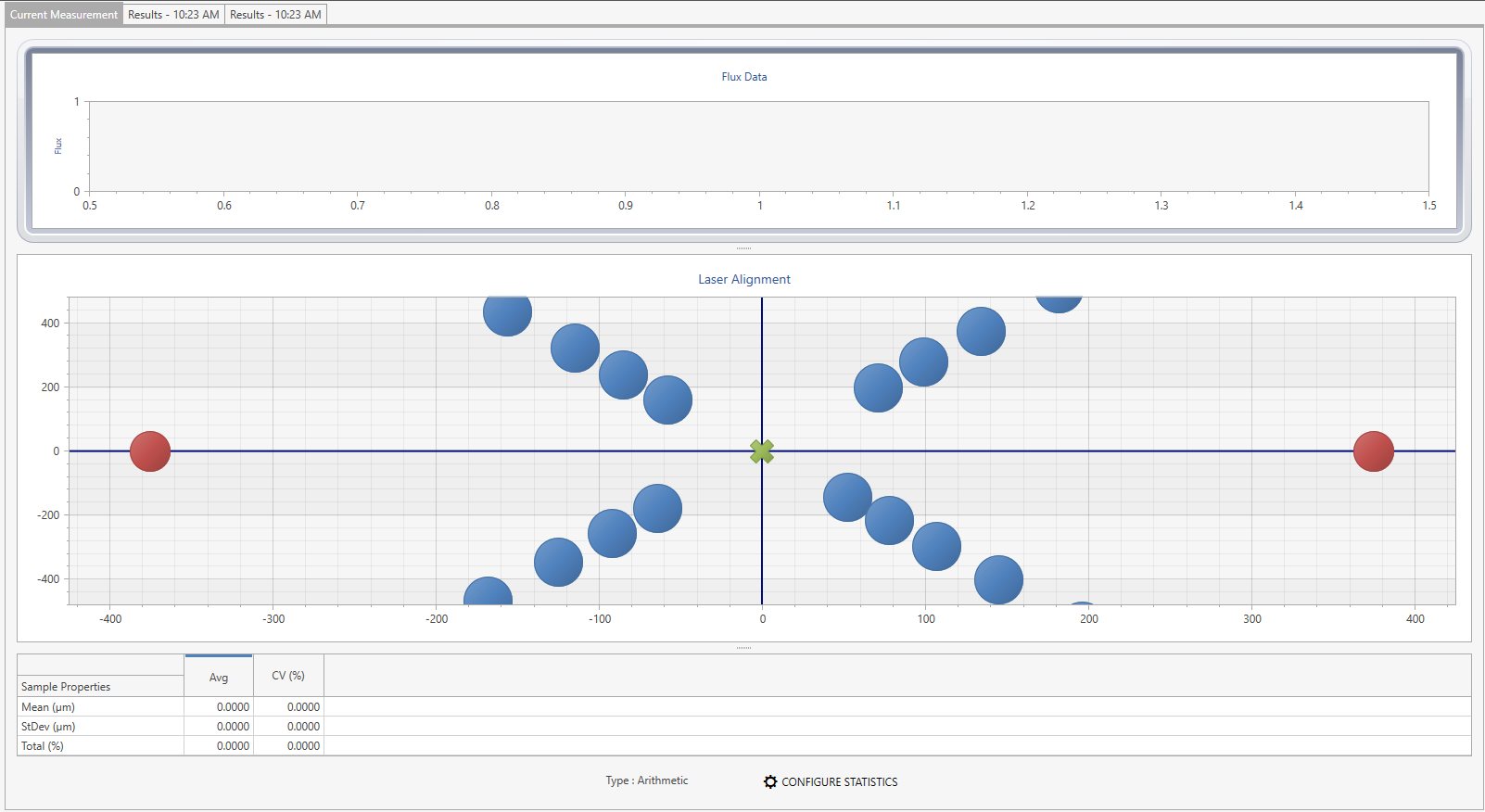 Start your measurement
As soon as a method is set up in the LS 13 320 XR software, a measurement can be started with 2 clicks. Choose a pre-configured method, define your Test-ID and Group-ID and hit Start Measurement.
Instrument self-check results
The instrument keeps you informed during sampling with helpful self-check diagnostics.
PIDS Technology
Polarization Intensity Differential Scattering (PIDS) technology enables not only direct detection of particles as small as 10 nm, but also direct detection of multimodal fractions in the sub-μm range.
Automatic pass/fail control for immediate QC
For immediate pass/fail checks of sample specifications, LS 13 320 XR software automatically highlights results in green or red if the measurement is within or outside required specifications. This enables fast quality control responses by experienced and inexperienced operators alike.
Navigation wheel
Data presentation and export handling with just 1 click.
Specifications and ordering information
ADAPT Software is pre-installed on Workstations (i.e., C27180 & C20930).
It can be downloaded from our website for installation on an existing PC (i.e., for B98100).*